2nd Annual Ram Dass Legacy Summer Mountain Retreat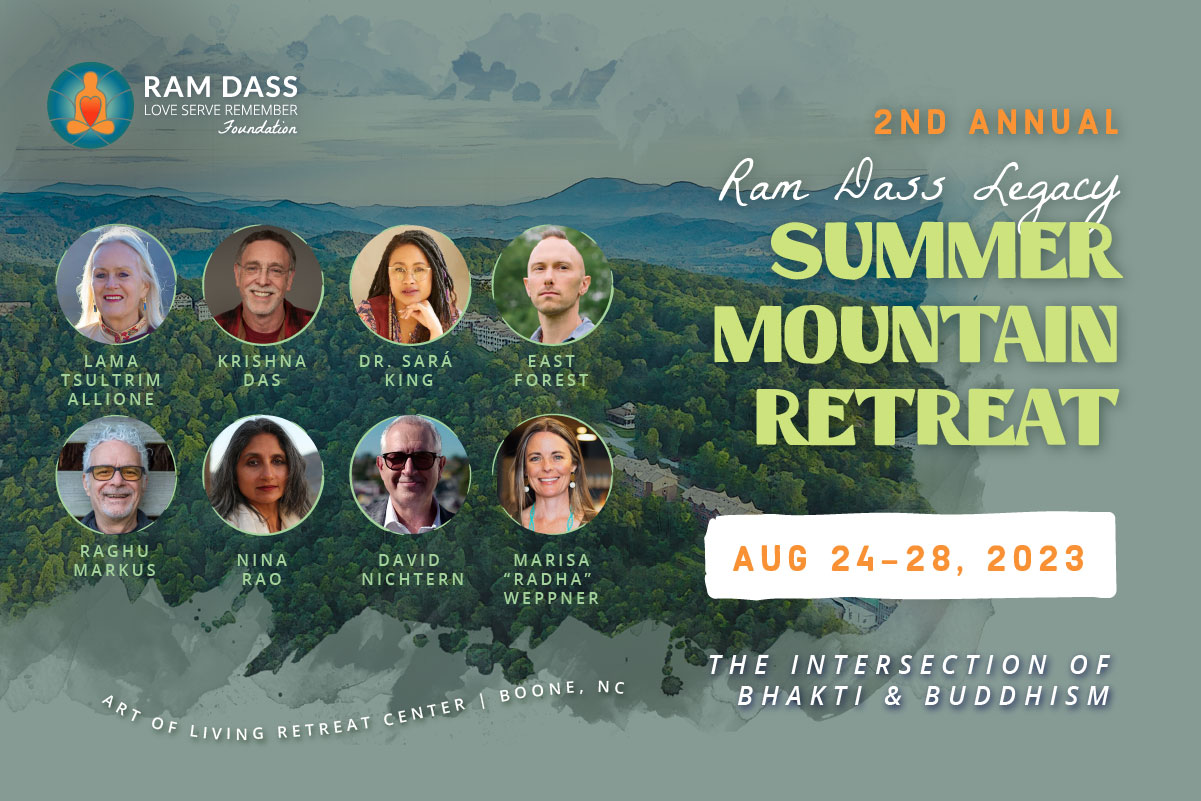 We are pleased to announce that the Love Serve Remember Foundation will be hosting our 2nd Annual Ram Dass Legacy "Summer Mountain Retreat" in Boone, North Carolina, at The Art of Living Retreat Center.
Remote yet quite comfortable, The Art of Living Retreat Center is nestled in the Blue Ridge Mountain Range of the Carolinas on a beautiful property that provides for exemplary experiences of transformation and community building (satsang) with like-minded truth seekers.
We will gather in community this summer to retreat from our daily lives, to take a time out for ourselves to heal, reconnect, and dedicate our efforts to the peaceful practices of movements, meditation, music, and mindfulness.
We will immerse ourselves in the natural world elements made available by way of this special forest/mountain community.
Retreat meals will consist of delicious, healthy, locally sourced vegetarian/vegan menu served buffet style in the Dining Hall beginning with Lunch on Thursday 8/24 and concluding with Breakfast on Monday 8/28.
You will have access to reserve your own private spa treatments (not included in the Retreat Registration) at the renowned Shankara Ayurveda Wellness Spa, located on Property.
You will find your own way to / from Boone, NC as part of your pilgrimage to retreat at this very special Sacred Site.
Charlotte / Douglas International Airport (CLT) is the closest airport to Boone and a 2 hour drive to the Retreat Center.
SEE GOOGLE MAPS HERE for Driving Directions.
For alternative methods of transportation such as UBER, Hickory Hop Shuttle Service or Public Bus / Mountaineer Express PLEASE CLICK HERE
THIS RETREAT IS FULLY SUPPORTED
by
 FULL-TIME AOLRC STAFF & DEDICATED LSRF STAFF
NO WORK-TRADE / NO VOLUNTEERS / NO SCHOLARSHIP / NO SLIDING SCALE 
THANK YOU
Related Events