Virtual Event
The Power of Yin: A Live Event with Jamie Catto
August 2, 2021 @ 5:00 pm

-

6:30 pm

PDT

Virtual Event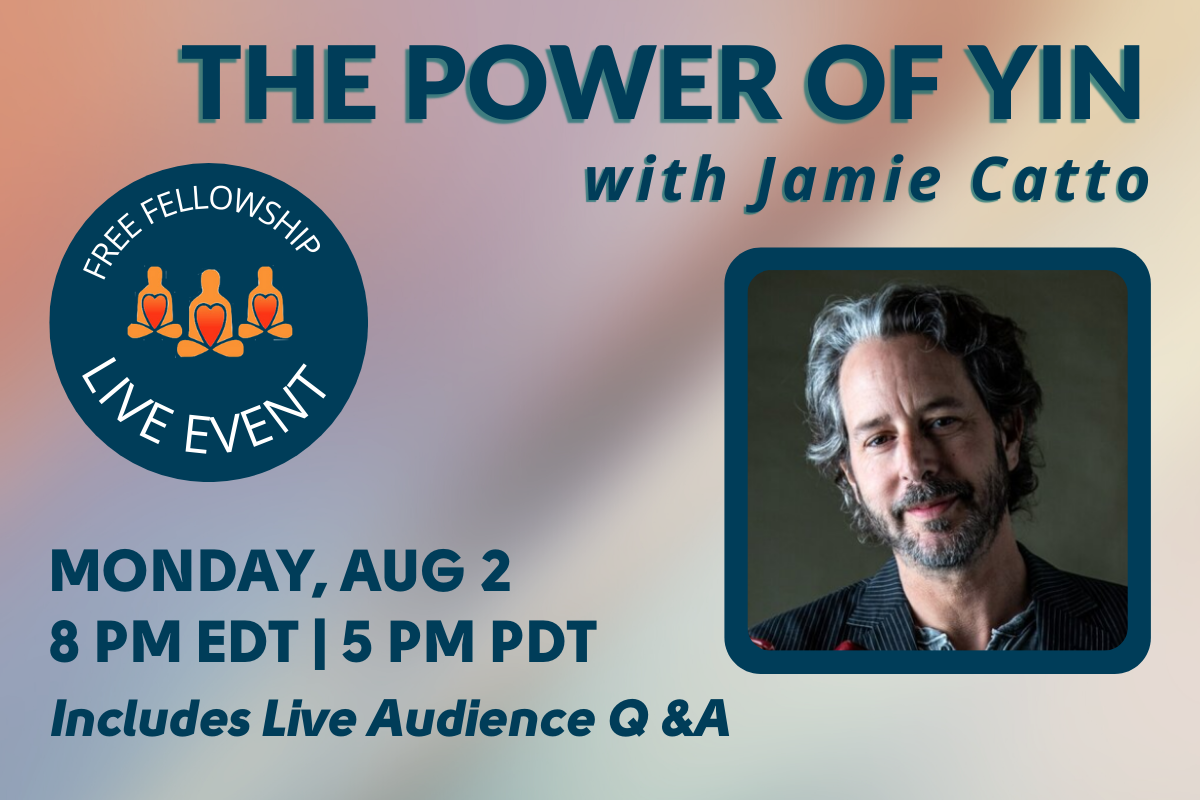 "Jamie and I are like-minded souls. I appreciate the truth of his reflections." – Ram Dass
Jamie's mission is to make self-reflection hip enough to save us from ourselves. We believe that by collectively acknowledging our insanity and our deepest darkest shadows, we can learn how to work with it to tackle global crisis' by channeling our energy into action for the world rather than using it all up on fighting ourselves. In doing so, we give each other permission to let our masks fall and focus on what's really important.
When looking at the Power of Yin we turn to gentle tools to allay our overworking imaginations, a light playfulness to retain the aura of quietude, and a sweet acquiesce to the waves of life. We learn how to forge our paths through the forest of worry and anxiety, out into the vista of peace, And we learn to conciliate our misguided egos in order to embody peace for the world.
About Jamie
Jamie Catto is the director of the 2019 film Becoming Nobody, the quintessential portal to Ram Dass's life and teachings. He is an author and musician running transformational workshops and events to reclaim all the treasure we edited away into the shadows and facilitate everyone daring to be more real, more fallible, more tender, more intimate.
His mission is to create a world full of 'walking permission slips' where we all lighten up and enjoy the unpredictable human path together with humor, playfulness, and a healthy dose of irreverence. Jamie's workshops and 1-1s provide a refreshing approach to inner work with the right dose of playfulness and depth.
Related Events