General Satsang: Here & Now Podcast Discussion
November 21 @ 12:00 pm

-

1:15 pm

PST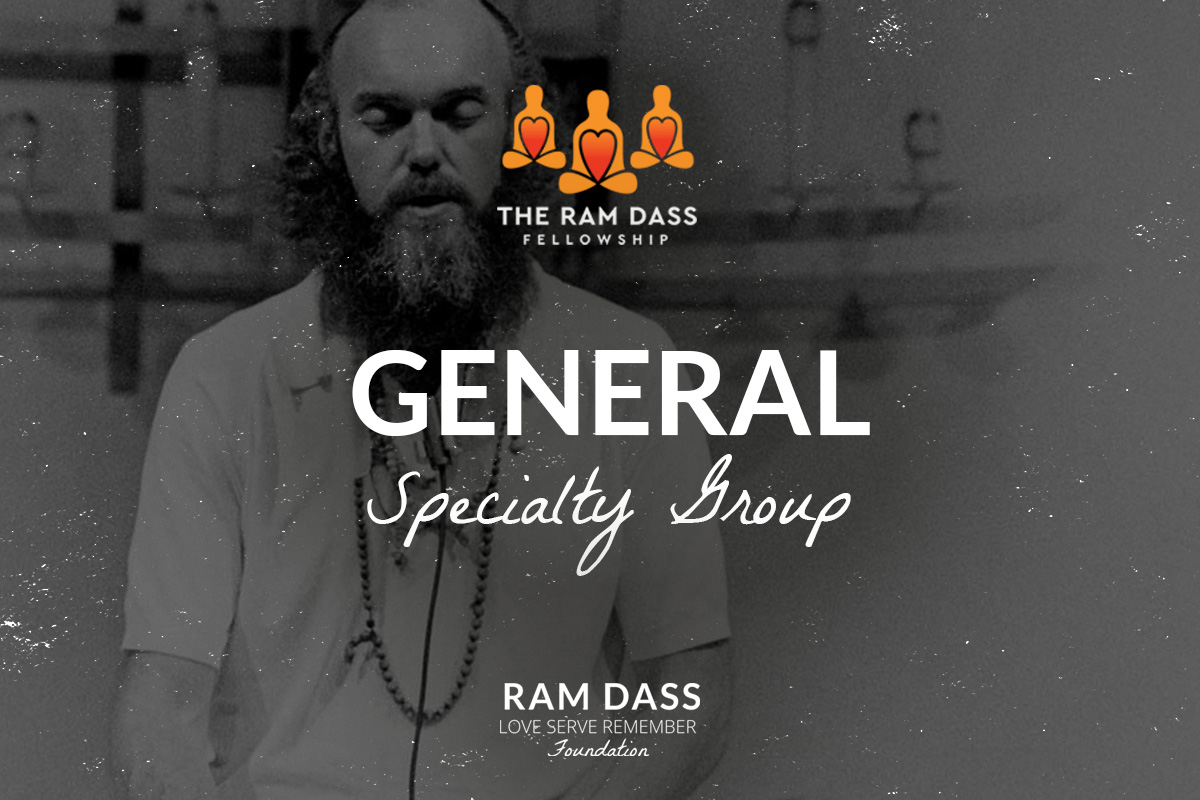 Join in loving community for Ram Dass' Here & Now podcast. After listening to the episode, many of us have things we want to share and discuss. The Ram Dass virtual Satsang provides a space for folks worldwide to connect and bring their inspirations, curiosities, insights, and things we might not otherwise talk about with others. It is a nourishing, welcoming, and refreshing space open to everyone, whether this is the first time you've listened to a podcast or your 210th. Be a part of this sweet and inviting space and continue the legacy of Ram Dass' teachings.
In our 75 minutes together on zoom, we will:
Start with a short centering,
Have a short summary of the episode
Share our own stories, curiosities, and inspirations in breakout rooms,
Chat and/or chant as a whole group to create deeper connections.
It may feel uncomfortable to join a conversation with others you may not know. Yet, many participants with similar hesitations have shared that they felt immediately welcomed, included, and at ease. See some testimonials here.
Whether you are an introvert or extrovert, new to the teachings or have been here 50 years, tech-savvy or not, these meetups are for anyone and everyone interested in deepening into the teachings of Ram Dass. It provides a space to come together in spiritual community to connect, learn, grow, share and practice.
Please listen to the most recent Ram Dass podcast episode.
General Fellowship Mission Statement
The general fellowship is dedicated to building community and connections around the teachings of Ram Dass and Maharaji. It provides opportunities to gather together – virtually and in person – to share our experiences, inspirations, curiosities, and wisdom, recognizing that we are all on the path of learning together. We use the space to celebrate and consciously practice the teachings – loving each other exactly as we are, sharing our authenticity and truth with kindness, remembering God is always here and present, and feeding each other, as we are all hungry for something and we all have something to give.  We meditate and chant together, listen to Ram Dass lectures, and discuss as a group. 
Everyone is welcome. 
To register, sign up for the Ram Dass Fellowship, and check "General Fellowship" under the Fellowship Group Options.  You will be added to the mailing list and will receive links prior to the event.