Gain access to an ever-growing collection of virtual, accessible, transformational courses from Ram Dass and some of the most preeminent Dharma teachers of today.
For several years, the Love Serve Remember Foundation has created donation-based, semi-annual online courses for our community to dive deeper into the teachings of Ram Dass and our wider family of wisdom and Dharma holders.
In the last six years, we've had over 60,000 students enroll in our 4, 6 and 8-week courses, and many have told us that these offerings are a valuable and important resource on their spiritual journeys.
We are now offering a subscription to all of our archival course content for a yearly donation of $149. The funds generated from this offering go directly towards creating new courses for anyone who would like to access them in the future and to give a reduced rate to those who are not able to pay the full subscription amount.
From cultivating conscious relationships, exploring our fear around death and dying, expanding our hearts into service and social action, or simply cultivating a meditation or mantra practice, there is something for everyone in this course library.
When you dive into this offering, you are supporting the accessibility of these timeless teachings for anyone who wishes to expand their spiritual practice.
May these teachings offer a pathway towards deeper compassion, equanimity, understanding, and Loving Awareness.
When you purchase a subscription to this course collection, you will gain instant access to the entire library of our past and future courses. Click on the "explore and preview" buttons below to preview the courses, explore the syllabus and find out what themes are most relevant for you:
In this four-week course, Ram Dass' Yoga of Heartfulness, you will learn how to integrate wisdom from Bhakti, secular, and inter-spiritual traditions into your daily life as an antidote to division, polarity, and tension.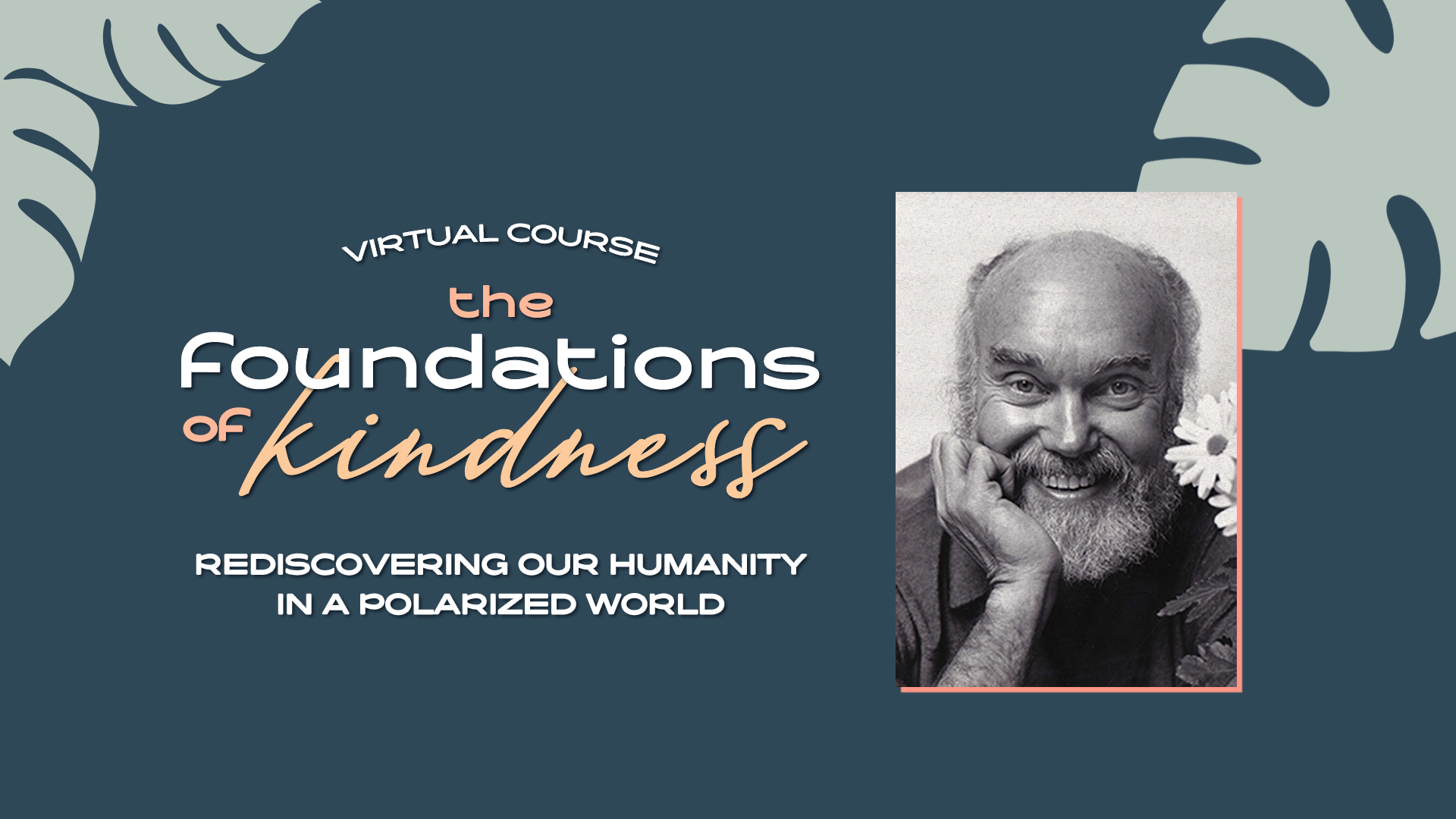 A 4-Week Course Featuring the Most Preeminent Mindfulness Teachers of Today: Ram Dass, Jack Kornfield, Joseph Goldstein, Roshi Joan Halifax, Sharon Salzberg & Raghu Markus.
In this 6-week virtual course re-imagined from his 1974 Naropa University Course, Ram Dass uses the timeless wisdom of 'The Bhagavad Gita' to help us walk confidently through a rapidly evolving world.
A 21-day e-course exploring essential tools for awakening. Each day will bring alive and expand upon topics from the 'white pages' (the practical section at the end of 'Be Here Now').
In this four-week course, Ram Dass will lead you in meditation and mantra practices focusing on opening your heart and defining your own individual path on the journey into real love for self and others.
What if engaging with our fear surrounding death could help awaken us to the gift of life? Join the preeminent teachers on mindfulness, compassion, courage and end-of-life care for a course to help you embrace birth & death in every moment.
Whether you are in a relationship or simply looking to expand your perspective on conscious connections, this course with Ram Dass will provide you with wisdom and tools that will lead to deeper emotional balance and peace for yourself and your loved ones.
Getting real with the truth of karma is easier said than done, especially when we are forced to face our shadows, our deepest fears and our perceived inadequacies. But it's absolutely necessary if we are true seekers on the path towards fruitful authenticity.
Join Ram Dass for a course to learn how compassionate action and service can yield to some of the most joyous, challenging, and ultimately meaningful moments of our lives.
Led by 12 teachers coming together for the first time, Life in Balance distills over 200 years of wisdom through lineage based practices into one easy-to-navigate course.
Commit to self-care with a virtual course featuring meditations, mantras and teachings with Ram Dass on spiritual practices that truly resonate with your mind, body and soul.
Join us for a virtual course on the many faces of trust, taught by Ram Dass, Jack Kornfield, Trudy Goodman, Krishna Das, Duncan Trussell and Raghu Markus.
Sample some of our course teachings below...
The Mystical Wisdom of the Bhagavad Gita
The Yoga of Relationships
Rediscovering Trust in Uncertain Times
What people love about our courses...
"My heart needed this beautiful respite from the world. Not that it was easy! Opening the heart and getting to the root of unease can be difficult, but these wise teachers so gently led the way. I am so grateful for their skill and leadership, loving guidance and living embodiment of heartfulness! My practice is deepened, and my heart is wide open!"
- Victoria M.
"I just have to tell you that this course is magnificent and I am so glad I signed up! I have loved Ram Dass since the 70's and followed his teachings. Going through a lot of changes now as my husband is ill and I quit working. This course is well put together and has helped my husband and me! Thank you with all our hearts for bringing this gift to us!"
- Chris and Linzy
"I just wanted you to know how much I appreciate what you and all those who are involved are doing. Including Ram Dass, of course! This is enough information to last a lifetime for me, and may take that long and more! .... Even just one of the bonus links, not to mention the main parts of the course. Many thanks!"
- Marie M.
"The course was timely. It taught me another way to be still and find answers, not instant answers, but steady progress that will not diminish over time."
- Tammy R.
"I just want to say thank you. I have been blessed by discovering the dharma and yoga over 25 years ago but I'd lost connection to a certain extent. This course was a delight. Lots of great teachings. The focus was right, just the right amount of info, accessible and not too overwhelming. There was some tricky subjects covered which made it real and relevant. I so appreciate the wisdom passed on by these wonderful teacher. Send them and all those who made effort to put this course together my deepest love and respect."
- Claire P., Student of the 'Alchemy of the Heart' course
"I'm enjoying this much need re-set. This the first time I've used mantras and chants and I have to say it is helping me a lot. I'm so much more aware of my thoughts and the mantra and my breath helps me to usher me back to the present moment. It is amazing once you are aware of your thoughts how on autopilot I have been as of late. This is a huge blessing to me as I've been going through some stressful times which also have led me to experience emotional turmoil. I'm feeling much better now and feel like I have a better outlook as I know I'm more than these thoughts and emotions."
-  Mari A. , Student of the 'Solstice Meditation Renewal'
"I LOVE THIS COURSE! I have immense gratitude to be a part of this fantastic symposium of sweet minds who impart the information with such grace and compassion. I began and couldn't stop until I had completed the whole week in one day."
- Kaye P., Student of the "No Death, No Fear" course
"I would like to thank you for the amazing tools you are providing us to live a much greater life. For me it is an incredible opportunity to listen, watch and read what these great masters can share with people like me who are involved in a transformational live journey. Thank you for teaching me how to listen with my heart and to connect with my real inner self."
- Nicolette
Frequently Asked Questions