Ram Dass Movie Night: Sunseed – The Journey
December 4, 2020 @ 5:00 pm

-

6:30 pm

PST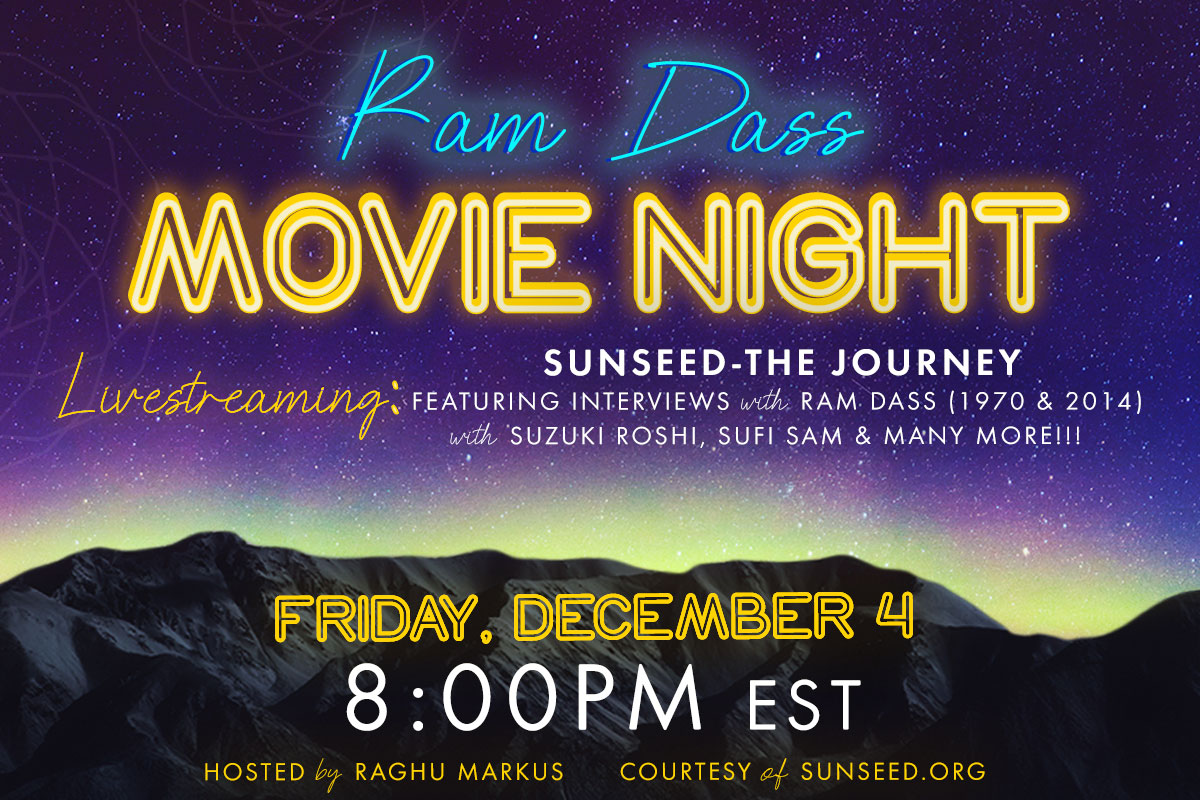 This livestream has ended.
To learn more about Sunseed – The Journey, please visit Sunseed.org.
In the 1960s and 1970s, many teachers and gurus from the East were called to the West to share their approaches to theology and timeless traditions of meditation, yoga, and spiritual understanding. It was the dawning of a new consciousness. What resulted was an awakening and a transcendent movement that is still rocking the culture today.
Narrated by Peter Coyote, the film features footage and teachings from Ram Dass, Murshid Samuel Lewis, Pir Vilayat Khan, Swami Satchidananda, Swami Muktananda, Roshi Shunryu Suzuki, Rabbi Shlomo Carlebach, Lama Anagarika Govinda, Yogi Bhajan, Maharaji Virsa Singh, Stephen Gaskin, Hilda Charlton, Vocha Fiske, Joe Miller, Gavin Arthur, Maharaji Neem Karoli, and Sri Brim Dass, with personal comments from the director.
Related Events