Revolution of the Soul with Seane Corn
September 12, 2022 @ 5:00 pm

-

6:30 pm

PDT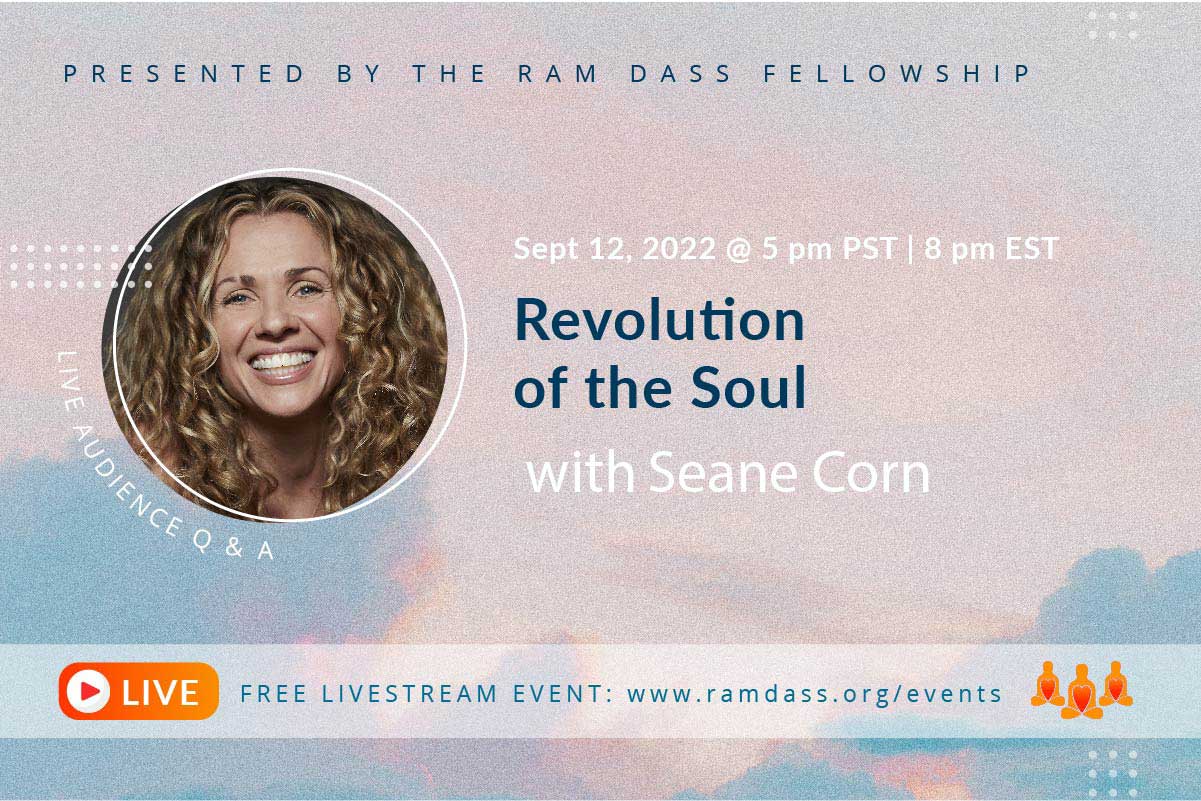 LIVESTREAM BELOW!

Our world is changing quickly, and it is essential that we meet this critical moment with clarity, accountability, wisdom, and action.
Our evolution is the revolution, and it begins within!
In this live virtual session, we will explore the intersection between yoga, transformational inner work, justice, and collective care and look at the different ways that separation is perpetuated in our culture and how our own internalized belief systems, oppressive behaviors, fears, biases, prejudices, and resistance contribute to that separation.
Together let's drop in, dig deep, and unpack the ways we can take the wisdom we have learned on the yoga mat or meditation cushion and bring that awareness out into our society through individual and collective action where it can make a difference in the life of others, and affirm the Oneness that binds us in Spirit.
Join me to listen, learn, reflect, integrate, and cultivate a deeper understanding of how to engage with our swiftly evolving world in a way that encourages healing, growth, and transformative change…from the inside out!
This is a revolution worth loving for!
---
Seane Corn (she/her) is an internationally-acclaimed yoga teacher, author, and public speaker who has been at the forefront of yoga, activism, and community service for 28 years. Known for her social activism and impassioned teaching style, Seane is raw, honest, articulate, and spiritually inspired in her self-expression. Her leadership and commitment to justice for all beings, along with 30+ years of yoga practice, have galvanized thousands to practice, pray, find more purpose, and activate change from the inside out. A longtime student, Seane models authenticity in her yoga journey and is considered an artist in her craft.
Seane has chosen to use her platform to bring awareness to global issues, including social justice, sex trafficking, HIV/AIDS awareness, and animal rights. In 2005, she was named "National Yoga Ambassador" for YouthAIDS, and in 2013 received both the Global Green International Environmental Leadership Award and the Humanitarian Award from the Smithsonian Institute. She co-founded the organization Off the Mat, Into the World®, which trained leaders in community activism. Seane also co-founded the Global Seva Challenge, which raised over $3.5 million by activating yoga and wellness communities in fund and awareness-raising efforts. Her first book Revolution of the Soul, was published in Fall 2019. Her online program, Align With Source, has a global reach of thousands and has been a touchstone of community support during the pandemic.
Related Events